Finally! Halloween is just around the corner and those who are eager to celebrate it look for scary costumes and candle-lit pumpkins and get ready to party.
Those who are looking for a terrifyingly fun night out, dancing with vampires or the ghosts of newlyweds can check out the offers some clubs and bars have for this weekend. Halloween has gained in popularity in Chisinau lately, and this is yet another reason to party and have fun. That's why clubs won't miss the chance to throw some gigs.
The Flying Pig
"The Flying Pig" restaurant invites everyone with a brave heart to come to the "dark party" they are throwing on Saturday, October 29. Werewolves, vampires, evil wizards and witches will gather here to celebrate the only day they can come out on Earth without raising any suspicions.
The invited band - Mahagon will make sure to keep the crowd entertained and promises an amazing live performance. Don't hesitate to pass by!
You have to be there at 9 PM sharp and wear your Halloween costume.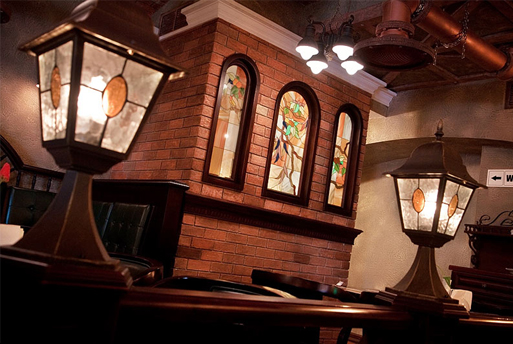 Barbarella club
Being the new hot spot in town, Barbarella always goes for something new and original. They decided to stay cool for Halloween as well and throw a "F*ck! Halloween?" party for all the club lovers.
You can just leave your vampire costume at home because the dress-code is simple - plain black clothes that will get you in to the gig and don't forget to put a smile on your face, because things are going to get fun and hot there.
Come together to celebrate Halloween at Barbarella club on October 28th starting with 11PM.
Special guest
Taras 3000
Entrance fee: Boys - 200 MDL, Girls - 100 MDL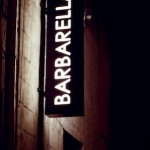 Razgulyaeff
Razgulyaeff club opens its doors for a "Trick or Treat" party on October 30 at 10 PM. Don't forget to bring your candy baskets, but be sure to put on some Halloween costumes to get in and have fun.
For more information call: 079446030 or 079933377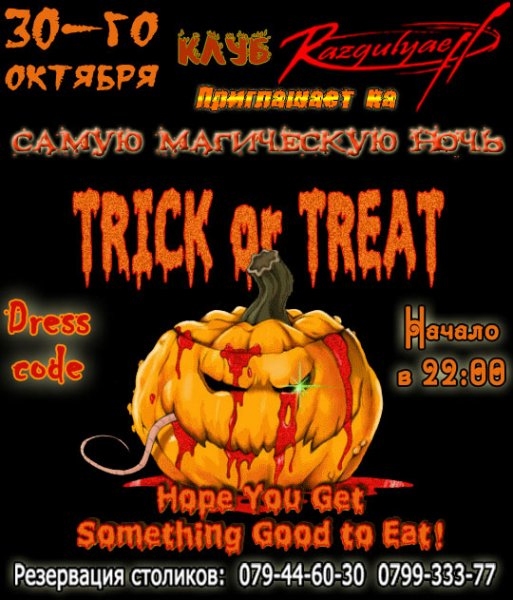 Albion
Albion club and
dubstep.md
announces yet another amazingly hot dub step party. This time it will be even hotter as it's a Halloween party. Dance to the beats of:
The Rufus
Synops
CB
Cripple B
For information and reservations call: 060008869
Entrance fee: 70 MDL, for those who will wear a cool Halloween costume - 50 MDL.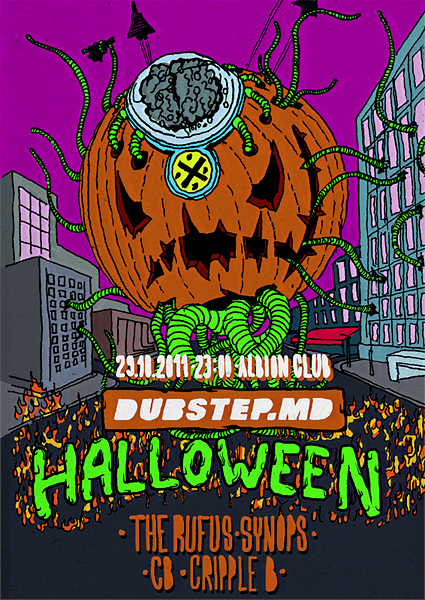 MuzzCafe'44
MuzCafe'44 opens the doors to its Halloween castle for all the people from Chisinau and its guests. Don't hesitate to stop by and take part in some of the oldest rituals of muzCafe'44 - the "Drunk Bloody Checkers" game.
The dark ball will be hosted by the most important vampire from the city - MC Braghin.
Reservations can be made at: 079794444 or 224495
Starts at: 22PM on October 30th.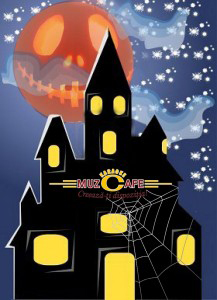 La Roma Club & DECADANCE
Restaurantul La Roma, desigur nu poate rămîne indiferent faţă de îngrozitorul şi veselul Halloween. Doar această sărbătoare, poate şi nu demult timp, dar este deja o tradiţie în Chişinău.
Helloween-ul în restaurantul La Roma se va sărbători de pe 29 pînă pe 31 octombrie. Sala restaurantului va fi amenajată cu lumînări aprinse şi dovleci ornaţi. Un component gastronomic al sărbătorii – complimente din dovleac de la bucătarul sef!
Pentru a creea atmosfera de Helloween – toţi oaspeţii sunt invitaţi în costume.Pentru oaspeţii ce vor fi în costume de carnaval – vor primi cocktail gratuit.
Aşa cum restaurantul lucrează non-stop şi Hellowen-ul se va sărbători în adevăratul sens al cuvîntului - pînă la primele raze de soare,aşa-că adunaţi-vă puterile!Continuarea petrecerii vă va aştepta tot aici – trebuie doar de coborît scările în fine-ul club DECADANCE,unde dansul şi veselia la «Balul fantomelor» va fi pînă dimineaţă.
Nu rataţi!!!De pe 29 pînă pe 31 octombrie Helloween în restaurantul La Roma.Doar o dată pe an şi doar la noi în restaurant.
Ve-ţi primi un val de emoţii pozitive şi dispoziţie la maxim.Dar cel mai important – restaurantul La Roma nu este doar gustos,e pur şi simplu delicios!!!
Pentru a rezerva masa preferată,vă puteţi adresa oricînd vă este convenabil la administratorii Roman, Alexandru sau Dumitru la telefonul: (+373 22) 22 85 90 sau (+373) 68 38 32 32